If you want to give a brand new makeover to your wardrobe, you must know the best clothing brands. These brands offer stylish, comfortable, and trendy clothes that will keep you fashion-forward. Whether you are going for a casual outing, a formal event or a party, you can find the perfect outfit. Let's take a look at the top clothing brands for men that will enhance your fashion quotient and keep you stylish throughout the year.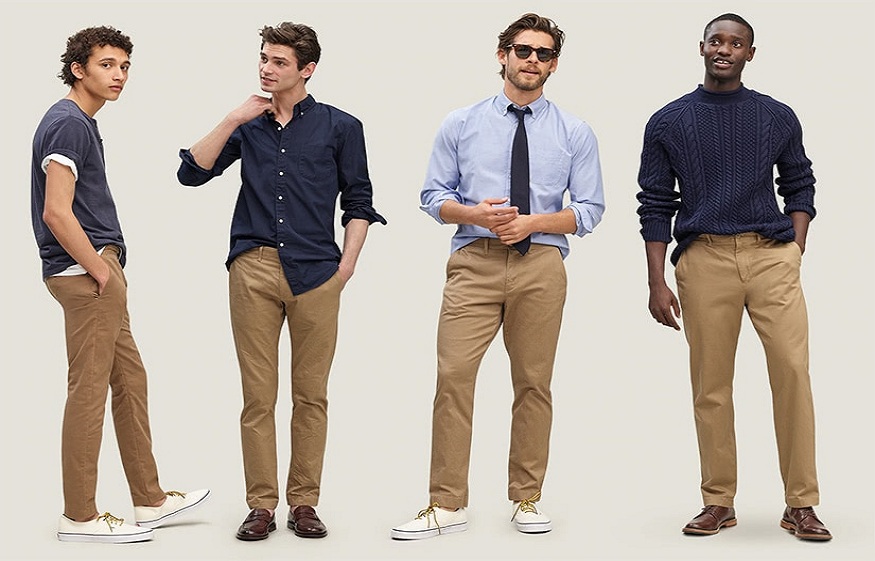 1.Tommy Hilfiger
Tommy Hilfiger is undoubtedly one of the top clothing brands for men. Founded in 1960, the brand had become immensely popular since the 1990s. They not only survived the changing fashion trends but also created their style. From fashionable hoodies, cool T-shirts to stylish jackets, you will find the perfect outfit for every season.
2. Allen Solly
This brand introduced the concept of upbeat workwear on Fridays. Instead of blacks, whites, and greys, Allen Solly added a vibrant personality to everyday formal wear through their wide range of work casuals. The brand specializes in shirts, T-shirts, trousers, chinos, and jackets. New-age entrepreneurs love sporting the smart yet nonchalant stylish look.
3. Aeropostale
Due to its trendy outfits and unique designs, Aeropostale can be considered as one of the top clothing brands for men. The brand targets the optimistic and adventurous millennial generation who wants to make a style statement wherever they go. Aeropostale specializes in casual clothing such as graphic tees, track pants, tees, shirts, denim, and hoodies.
4. Celio
Celio offers stylish urban fashion through its integrated style. Founded in 1985 and based in France, it is one of the top clothing brands for men. The brand targets the cool and fashion-conscious city dwellers. The USP of the brand has been its contemporary yet understated style. It specializes in polo T-shirts, shirts, chinos, denim, and winter wear.
5. Fahrenheit
Founded in 1992, Fahrenheit is a global Indian brand that can provide you with a unique and versatile wardrobe. The USP of the brand is its trendy designs, excellent fabric quality, and customer-centric focus. The brand strives to create contemporary yet classic, vibrant, yet subtle clothing that will appeal to everyone's style. The signature collection of Fahrenheit comprises trendy and versatile smart casual wear.
6. Levi's
Levi's is one of the most favourite and top clothing brands for men. The brand provides stylish, durable, and comfortable clothing. They specialize in fashionable jeans and trousers that are of the best quality. Not only do they provide top-quality clothing, but they also have a wide range of styles, designs, and fits that you can choose from.
7. United Colors of Benetton
United Colors of Benetton is a premium clothing brand for men known for their exceptional style and vibrant colours. A blend of global research and Italian style, the collections of the brand are fashionable, trendy, and eco-friendly. They specialize in shirts, jackets, and denim.
With these 7 top clothing brands for men, you can redefine your style. Wearing clothes from top quality brands will help you make a great impression on your colleagues, clients and friends. Log on to the online stores and shop for your favourite brands.